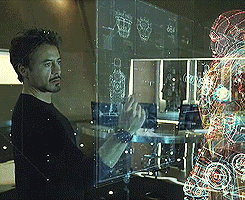 5 Devices That Instantly Make Your Home Smart!
We are going to be sharing
5 devices that can make your home smart instantly!
Have you ever watched Marvel's Iron Man movies with Robert Downey Jr.playing Tony Stark and his awesome suit of technological Armour transforming him into Iron Man?
Well if you have you will notice his billionaire lifestyle, beautiful cars, clothes and flare, one of the most impressive things is his seaside cliff top mansion! Now besides his home being Amazing. (See Pic Below).
Tony Stark's home is one of the most technologically advanced smart home's on the planet. I know at this stage you going to say to me that is in the movies and that even if it was possible to have a home that smart it would cost a fortune! The thing is you would be wrong.
With these 5 devices you can start living like a super hero!
This is what you need:
R2900.00
This Camera is not just a regular I.P Camera. Think of it as the brains of your smart home. It will send the commands to all of your smart home devices as well as receive your smart devices responses. It can also program all of your scenes, for example when there is movement at home at night turn on the lights and send me a video clip of whats happening live. We wont forget to mention that it has a built in motion sensor and 2 way audio so you can always check in with your family and pets!
This smart controller comes with a free IOS and Android app so you can create scenes, view alerts and watch what going on straight from your smart phone! link to this product here.
R890.00
This Smart plug allows you to remotely control lighting on/off and dimming, home appliances with power metering features. It allows remote On/Off control of devices, reports instant power consumption (W) and accumulated energy consumption (kWh) to the controller device.
So with a couple of these you can control any scene you can think! how about your coffee machine to turn on at 6.30am or turn on and off your heater when it gets to hot or cold.Click here to see product.
R830.00
The full colour RGB Bulb has 16 million colours! The bulb also works as a dimmer for nice mood lighting! Want to start watching a movie with all your buddies? activate a movie lighting scene where all your lights dim low and change automaticly to blue. See it Here.
R925.00
This Smart Colour Button is the perfect companion for your home. It allows you to run scenes, Dim lights, Turn appliances on and off in other rooms, control your curtains, set timers and control your thermostat and much much more.
The Button is magnetic with a built in gyroscope so when you turn the wheel button to different positions it will activate what ever scene you desire according to its position. See it Here.
R1250.00
Ok,This final product on our list is well known and most of you out there I am sure have seen or heard about it. The Amazon elexa Echo Dot is a voice activated personal assistant! The awesome news is its fully compatible with all the devices mentioned above.
It can also connect to your speakers or headphones over Bluetooth or through a 3.5 mm audio cable to deliver stereo sound to the speakers you choose. Dot connects to the Alexa Voice Service to play music, make calls, send and receive messages, provide information, news, sports scores, weather, and more—instantly.
What we trying to tell you is with this device you can voice operate your whole home!! Now if that doesn't make you feel like Iron Man or Bruce Wayne (Batman) or  Elon Musk nothing will!
So in conclusion for under R7000 you can live like the stars in the movies and feel like you stepped into the future.
To see a full list of the amazing products available to the South African market for the first time visit www.iotrend.co.za  or click HERE
Contact us through our website or on Facebook
Regards
Grant