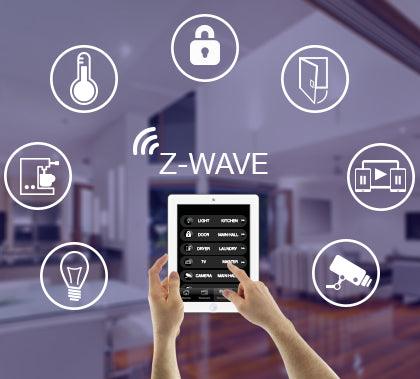 3 Mistakes People Make When Buying Z-Wave Devices In South Africa
Z-Wave is an awesome wireless technology largely adopted in the home and office automation industry and when devices are setup and used correctly it can really make your lives easier, more efficient and just cool to show your friends. ( To find out more about Z-Wave Click HERE)
In South Africa Z-wave technology is a fairly new to reach our shores, while in America and the UK it has been around for a number of years.
With the arrival of faster internet speeds in South Africa over the past couple of years this technology has made itself much more appealing to our market. (Read this article about Internet speeds and Z-wave South Africa)
The problem is that there are very few vendors that have any expertise with Z-Wave technology and that are recognized by the Z-Wave Alliance (Iotrend is a member)  and often the vendors that do supply are ordering low quantities on a per order basis and therefore prices are high.
All the above leads people to try find alternate options for sourcing Z-Wave products and that is where mistakes are made!
Buying products from grey importers and the potentials risks: There are a number of eCommerce market places offering Z-Wave devices and they source them from all over the world at expensive prices.
Problem 1: Once you get your device from grey importers there is zero after sales support and most probably no warranty on the device that you can claim on. Make sure you buy from a reputable local company that know the products and are happy to offer you support and advice.
Problem 2: Often devices are sourced from America or China and don't have the correct Frequency for South Africa and  this creates two separate issues 1.) It is illegal to run unauthorized frequencies in any country and the same applies to South Africa. 2. Z-Wave devices will only speak to each other if they share the same frequency and if they compatible with the Controller (Hub). We get messages all the time from customers saying that they bought a device from America but cant get it to read or will it work with their locally bought controllers? Most times they have the wrong frequency and then there is nothing we can do for them. The solution BUY right the first time and you will definitely save money.
Problem 3: Compatibility of devices with the controller. Lets say you have done all your research, you have made sure that you have ordered the correct frequency devices and Controller yet when you try pairing your devices they do not work as specified or are missing key features. Not all devices have been programmed for every controller so buying from a reputable dealer will help make sure you don't run into compatibility issues as they will have ensured that all there devices and controllers work together or they will advise you what options pair the best.
Hopefully this helps you make more informed purchasing decisions. We at Iotrend are happy to help you out with all of your Z-Wave Devices, we offer incredible support on all our products, all you have to is email info@iotrend.co.za or support@iotrend.co.za and one of our friendly staff will help you out.
Regards
Grant